Art Portfolio – Check out our web development company's Art Portfolio. Let us work on your projects as per your budget, time and even ideas.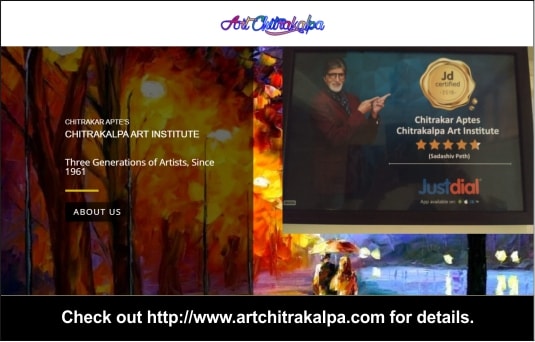 Chitrakalpa Art Institute
Three Generations of Artists, Since 1961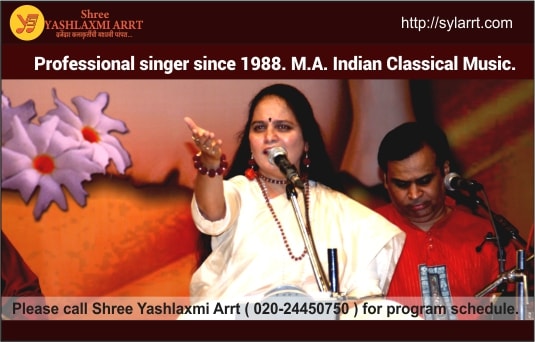 Shri Yashlaxmi Arrt
An institution in Pune founded by Manjushree Vasant Oak around 1995.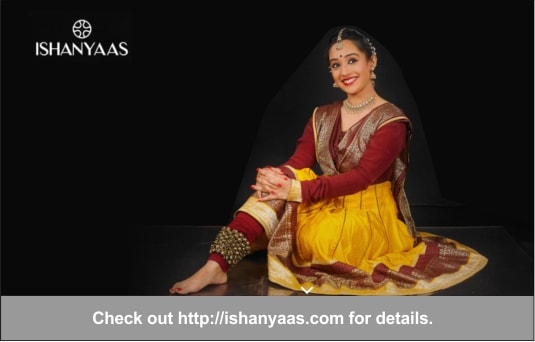 Ishanyaas
"Art elevates, provokes, inspires…without boundaries." We strongly believe that art is a significant aspect of any society.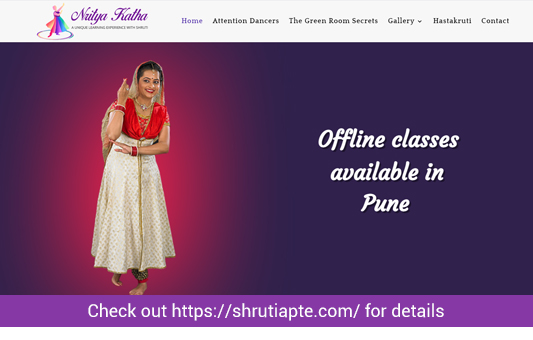 Shruti Apte
Shruti started learning Kathak from renowned Kathak dance Guru – Pandita. Smt. Maneesha tai Sathe at the age of 8.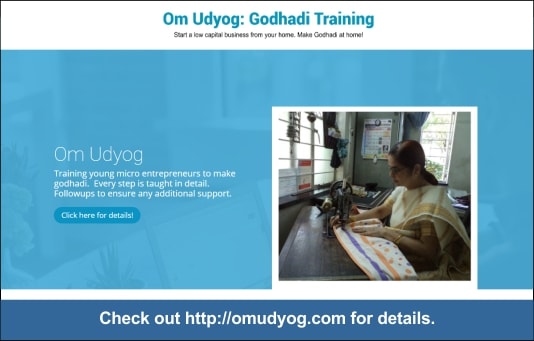 Om Udyog
Training young micro entrepreneurs to make godhadi.  Every step is taught in detail. Followups to ensure any additional support.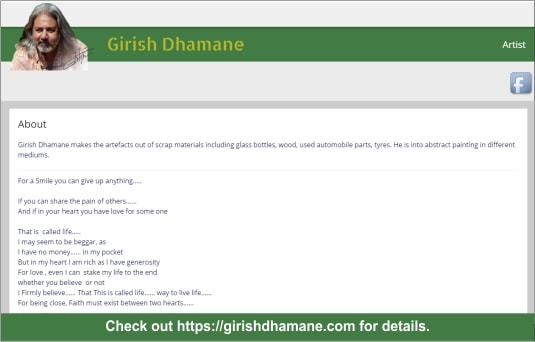 Girish Dhamane
Girish Dhamane makes the artefacts out of scrap materials including glass bottles, wood, used automobile parts, tyres. He is into abstract painting in different mediums.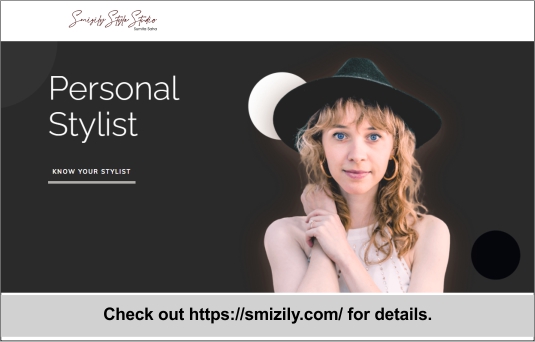 Smizily Style Studio
Smizily Style Studio offers Personal, Fashion Styling and Personal Shopping Services to Individuals, Corporates or Celebrities. When we speak style, it is a mixture of art and science – it is creative, colorful, intelligent and it can be gorgeously conscious.