Educational portfolio websites – Check out our web development company's educational portfolio. Here are a few examples of our work. We hope that you will try their products and services.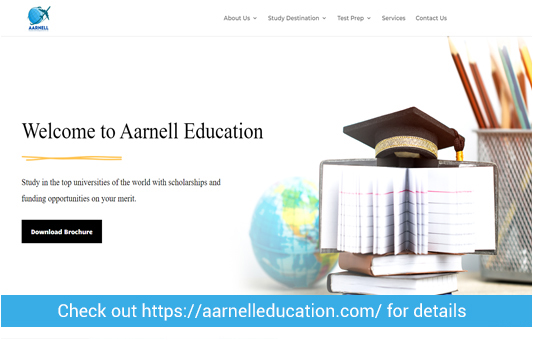 Aarnell Education
Aarnell Education Pvt Ltd. is committed to every student from any location worldwide to enjoy international learning application process smooth, stress free and relevant to their academic goals by being one-stop study abroad solution.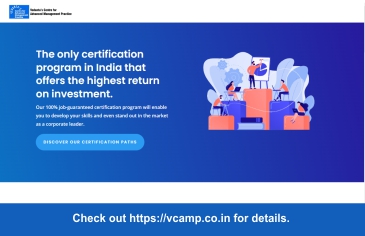 VCAMP
We started VCAMP with the goal of creating an academic programme that would prepare tomorrow's professionals. The only certification program in India that offers the highest return on investment.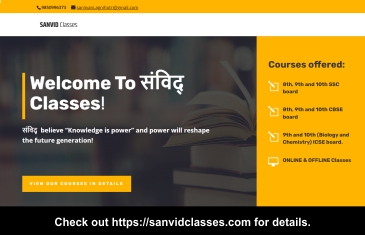 Sanvid Classes
Our vision is to provide quality education to students that focuses on knowledge and not only marks. Knowledge is power, marks will follow. Our decade of experience in education helps our students to develop excellence through effective learning methods, constant evaluation, and practice.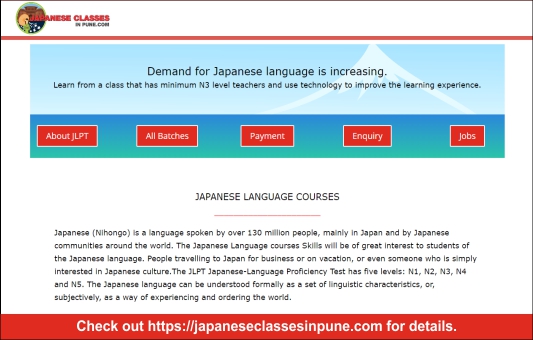 Japanese classes in Pune
Japanese (Nihongo) is a language spoken by over 130 million people, mainly in Japan and by Japanese communities around the world. People travelling to Japan for business or on vacation, or even someone who is simply interested in Japanese culture.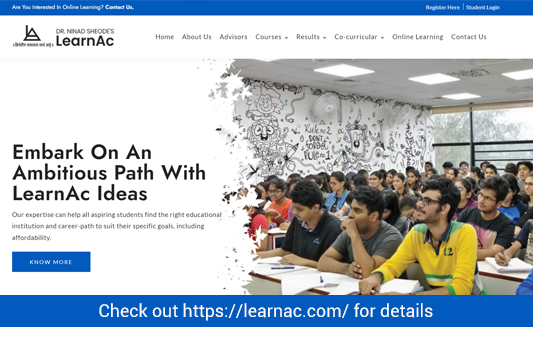 LearnAC
LearnAC was founded in 2014 by Dr Ninad Sheode & Mrs Anuja Sheode with an intention to create LOVE and PASSION for Physics/ German Learning primarily through academic training of the students of 11th and 12th grade.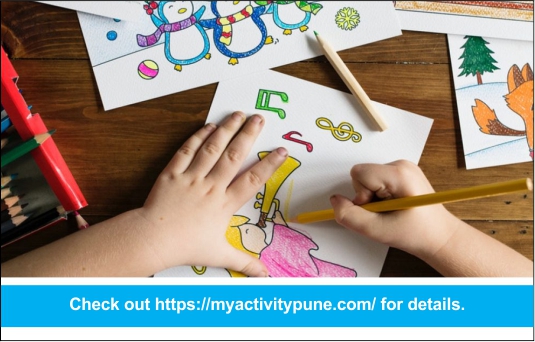 Jumping Joyes Experiential Learning Center
My Activity Pune runs 'The Jumping Joyes Experiential Learning Center', kids activities in kothrud focuses on activities for the Early Years age group, i.e 2.5 to 6 years.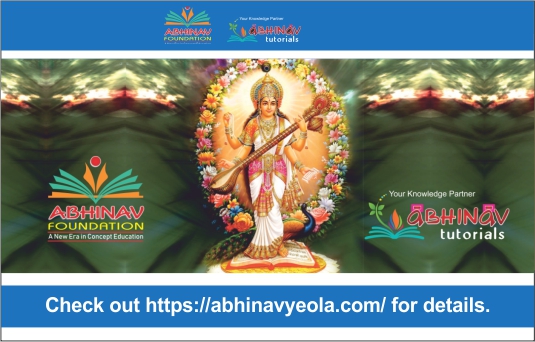 Abhinav Foundation
Welcome to the Abhinav Foundation for Academic Success, where students take academic achievement to the next level. At the Center, you will find peerled supplemental instruction, peer tutoring, academic coaching and other services that provide the skills and strategies to help you excel.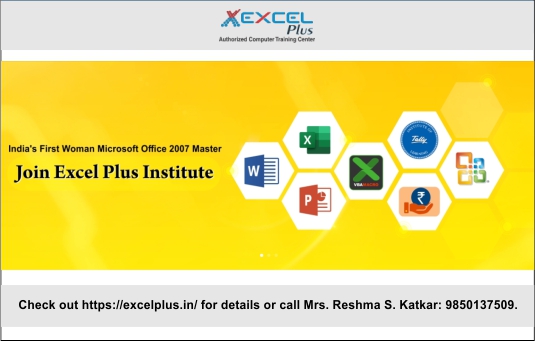 Excel Plus Institute
We provide Advanced Microsoft Excel Training with the level of quality and support you need at very competitive price. We have provided advanced excel training to Corporate and individuals since 2003 and also have the business volumes and in-house resources to ensure that your training is a pleasure to organize.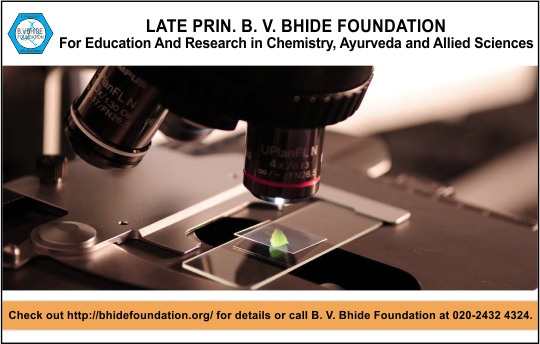 Foundation
Shikshana Prasaraka Mandali (SPM), the parent body of S.P. College (SPC), Pune established Late Prin. B. V. Bhide Foundation for Education and Research in Chemistry, Ayurveda and Allied Sciences.